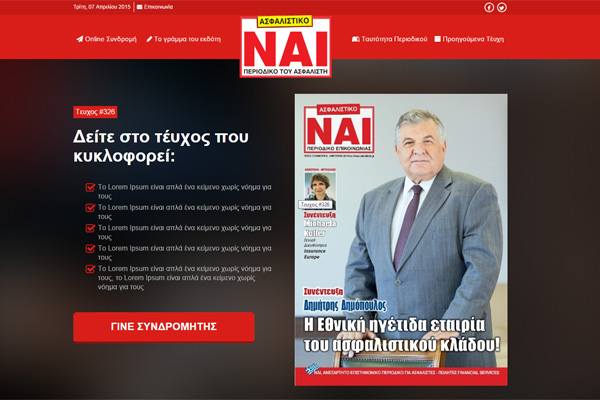 Springtime!! The perfect time for renewal and rejuvenation!! In spring 2015, new and existing customers came to us once again to fulfil their needs and expectations.
Mr. Kostis Spirou trusted intros.gr in the past for the design and development of NextDeal portal, as well as the design and development of websites "Ora Asfalisis" and "Kindergarden for parents". This time, he asked intros.gr to bring his bimonthly journal "Asfalistiko NAI" to the internet era.
For this project, intros.gr will provide a wide range of services in the same professionalism and credibility as always. We will present it to you soon!